About the Project

The Perpetual Peace Project seeks to explore how the discourse of peace is negotiated and understood on the campus of Haverford College. Through seemingly minimal gestures, including media stations, public programs, and student workshops, the Perpetual Peace Project re-imagines academic and cultural spaces at this historically Quaker institution, in order to promote renewed dialogue, interaction, and reflection about peace and conflict in contemporary society.

Seven media stations have been strategically distributed throughout the Haverford College campus in public spaces including cafeterias, libraries, and hallways. At each media station, the Haverford community is invited to view selections from the Perpetual Peace Project film initiative, which features practitioners, philosophers, and the public in conversation about geopolitical conflict and possibilities for perpetual peace. A series of public programs and workshops further complement these media stations, establishing curricular ties to undergraduate courses concerned with Immanuel Kant's writings on perpetual peace and its contemporary relevance. For information and directions: http://www.haverford.edu/perpetualpeace/

At Slought Foundation, the rear exhibition gallery has been transformed into a discursive space and reading room that invites visitors to explore the translatability of peace and cultural difference. The space will be framed by a panorama of the Lahore cityscape by artist Sajjad Ahmed, a short film about hospitality featuring scholars Achille Mbembe and Kwame Anthony Appiah, and East Asian artifacts from the 1893 Chicago World's Fair. The reading room features Immanuel Kant's 1795 essay on peace, newly reprinted for the installation and the inspiration for the installation's title ("in narrow or wider circles"). A series of informal conversations with artists and activists will take place within this room on an ongoing basis. For information and directions: http://slought.org/content/11470/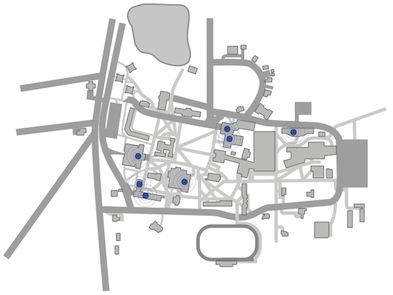 About the Public Programs
Multimedia Content Blocked
Thursday, February 10th, 7pm
Sharpless Auditorium
Public talk with organizers Aaron Levy, Martin Rauchbauer, and Gregg Lambert (85 min)

Friday, February 11th
Humanities Center, Stokes 102
Student Workshops limited to 20 students
Click here for workshop recordings


Acknowledgments

Presented by Haverford's Center for Peace and Global Citizenship and Hurford Humanities Center. Facilitated at Haverford College by Israel Burshatin, Alexander Kitroeff, Parker Snowe, James Weissinger, and Matthew Seamus Callinan.

Curated by Aaron Levy of the Slought Foundation with architect/designer Ken Saylor. The media excerpts featured in this exhibition are directed by Laura Hanna, Alexandra Lerman, and Aaron Levy, with Gregg Lambert as Executive Producer. Graphic design by Project Projects. Materials generously provided by the New Museum of Contemporary Art, New York.

The Perpetual Peace Project is an initiative of the Slought Foundation and Syracuse University Humanities Center, with the European Union National Institutes of Culture, the International Peace Institute, and the United Nations University.