Principles
Concept
Partners
Curatorial Initiatives
Kant's Essay
Press

View Film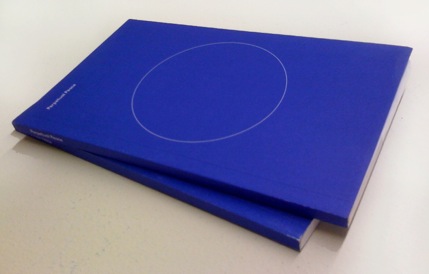 The Perpetual Peace Project is pleased to announce a special republication of Immanuel Kant's foundational essay Perpetual Peace: A Philosophical Sketch (1795). Complementing this project's more public initiatives, which include symposia and exhibitions, this publication makes possible a more intimate mode of participation.

Reprinted in the french fold tradition of Kant's time, this publication invites the reader's active participation to access the text concealed within. Blank pages interspersed throughout the book offer a space for contemplation and individual contribution. The pamphlet format, which the design of this publication also references, acknowledges the rich history of printing political tracts whose compact size and inexpensive production enabled widespread distribution.

The publication will be distributed at institutions and events associated with the project.
Here to download a digital version of this publication.



Acknowledgments

Immanuel Kant's Perpetual Peace (1795) as published here is based on the 1891 W. Hastie translation. Footnotes are based on the 1903 M. Campbell Smith translation. With a curatorial essay by Aaron Levy, Gregg Lambert, and Martin Rauchbauer.

Published by Slought Foundation, Philadelphia and the Syracuse University Humanities Center (2010).
Graphic design by Project Projects, New York.

Typeset in Black, Aurele Sack and printed by Shapco Printing, Inc., Minneapolis. ISBN-13: 978-0-9815409-9-3